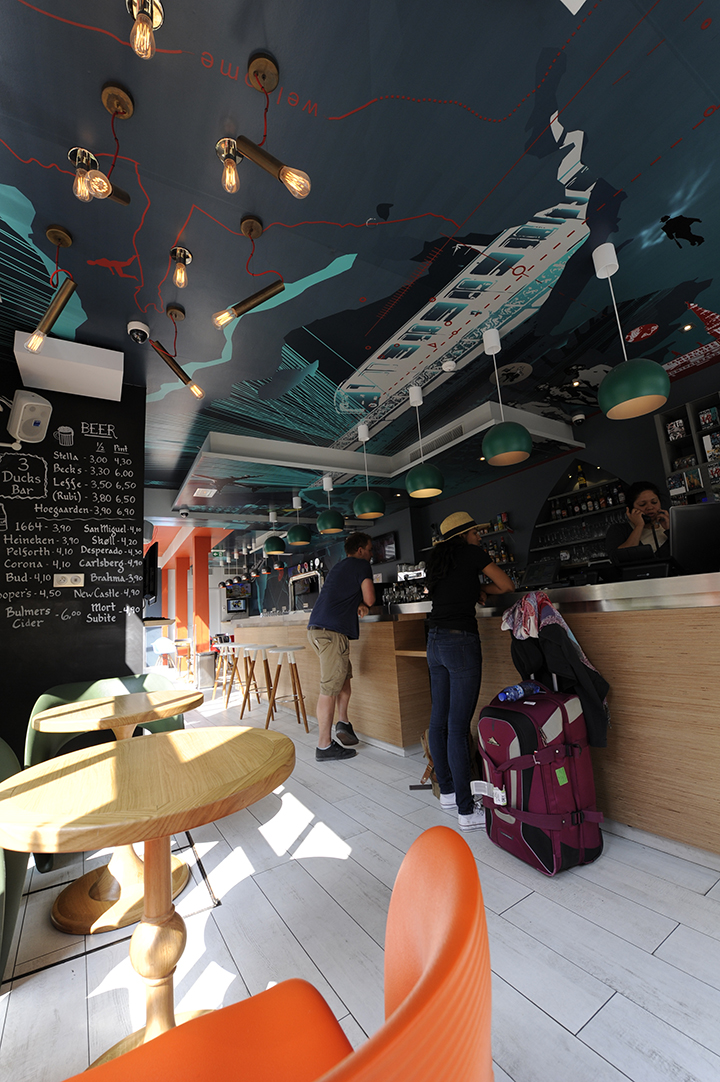 Welcome to 3 ducks Hostel!
The 3 ducks hostel is housed in a former 18th century coaching inn considered to be a historical monument and is protected by Les Batiments de France as such. Founded in 1987, the 3 ducks is the oldest private hostel in France. These almost 30 years serving millions of travellers around the world have earned the 3 ducks its international reputation for its lively and friendly atmosphere.
In April 2014, after two years of extensive work The 3 ducks has been rebuilt. Thanks to the restoration of the external facade under the direction of the Vieux Paris building commission, and a complete renovation of the interior in collaboration with a renowned French architect and two graphic artists.